Thank you considering being a part of my Camp Well 6-month experience.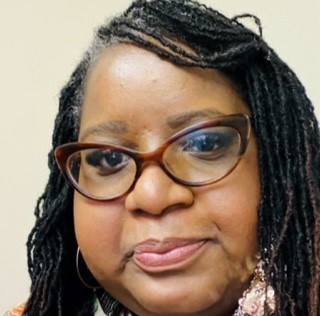 amount raised towards my goal
Camp Well is a four-day soul care retreat in the mountains of Colorado in the middle of a six month online experience to reflect, refocus and reset. It begins February 1st with online content and teaching. April 17-20, 2023, I will gather in person with 40 other women in Colorado for 4 days to continue working through the curriculum that will help us establish clarity, find freedom and choose obedience as we pursue a life of faithfulness.
My name is Rev. Vivian Wells, and I gave my life to Christ at seven years old. I have had my ups and downs in this walk, and it was in my early 20s that I totally surrendered all to the Lord. I currently lead an online prayer ministry, preach the word of God, and serve in helps and hospitality. In January 2020, my body started exhibiting symptoms of a rare salivary gland cancer in the neck. In 2021, the doctors provided a diagnosis, and I had surgery to remove the growth and tumors in the lymph nodes in my neck. Since I did not have clear margins, I have undergone various treatments to shrink remaining growths in my chest and armpits and prevent spreading into the lymphatic system. It has been a journey that has affected my family and my life.
At 42, this was my first surgery and hospital stay. It has felt like my life changed overnight. I had to stop teaching, take leave from my doctoral program, and postpone many plans for the future, waiting to receive a clean bill of health that has not come yet. At times. I wonder if I can handle this journey any longer. What gives me hope is my faith in God. I have been in and out of the hospital for the past three years, and it has been grueling and stressful. I try to continue to be a good wife and manage the household. I refuse to give up, and the one thing that keeps me at peace is enjoying the beautiful nature around me. My soul needs some rest. I have not been on a vacation or trip since January 2020, and it would serve me well to spend time in nature and remember the goodness of God is all around me. I need to be restored to keep serving, healing and loving. I also need to be with other godly women in ministry building community.
how you can invest in my camp well experience
I have already held my spot for Camp Well with a $500 deposit. I am inviting friends and family to be a part of my experience first and most importantly through prayer. You can fill out the form below to be on my prayer team. This would mean so much to me.
If you feel lead to invest financially in me and my Camp Well experience to help me reach my goal of $997 for the balance of registration, click on the link below and enter any amount you would like – $5, $25, $100 – any amount makes a difference towards my goal. When you invest, you will automatically be added to my prayer team as well.
Thank you so much for your prayer and support.