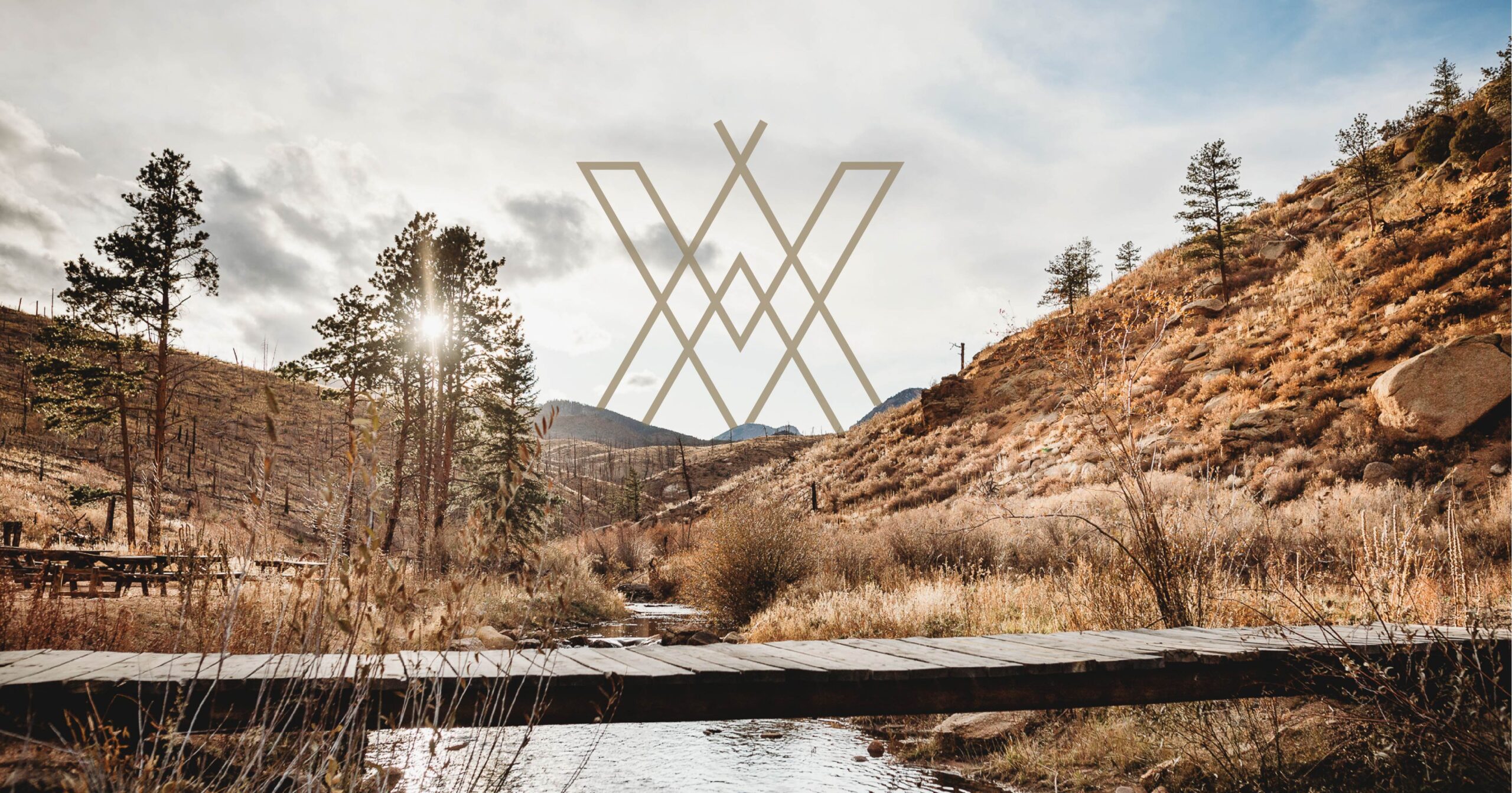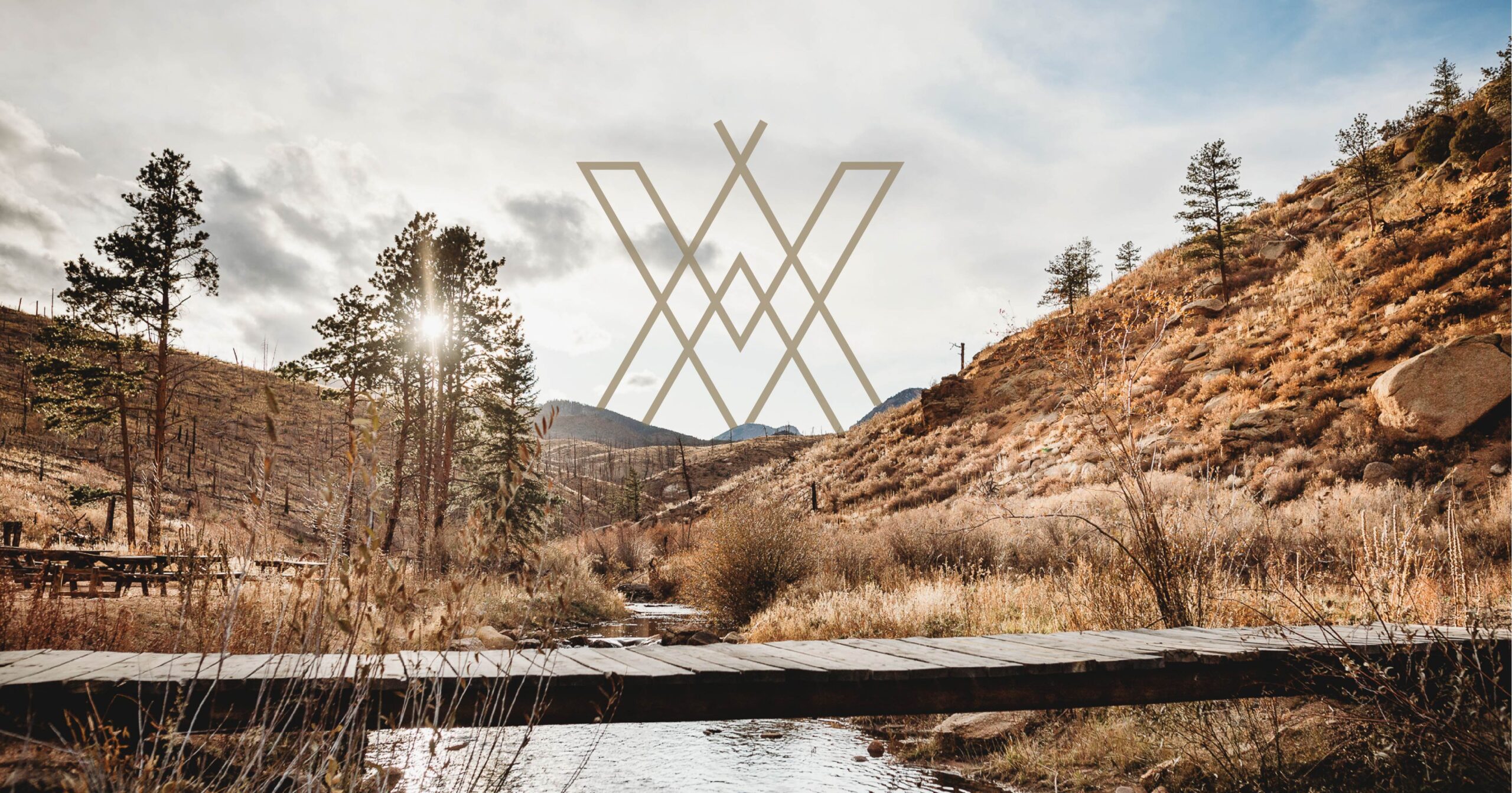 a four-day soul care retreat 
in the mountains of Colorado in the middle of a six month online experience to reflect, refocus and reset
April 18-21, 2022 . LOST VALLEY RANCH, COLORADO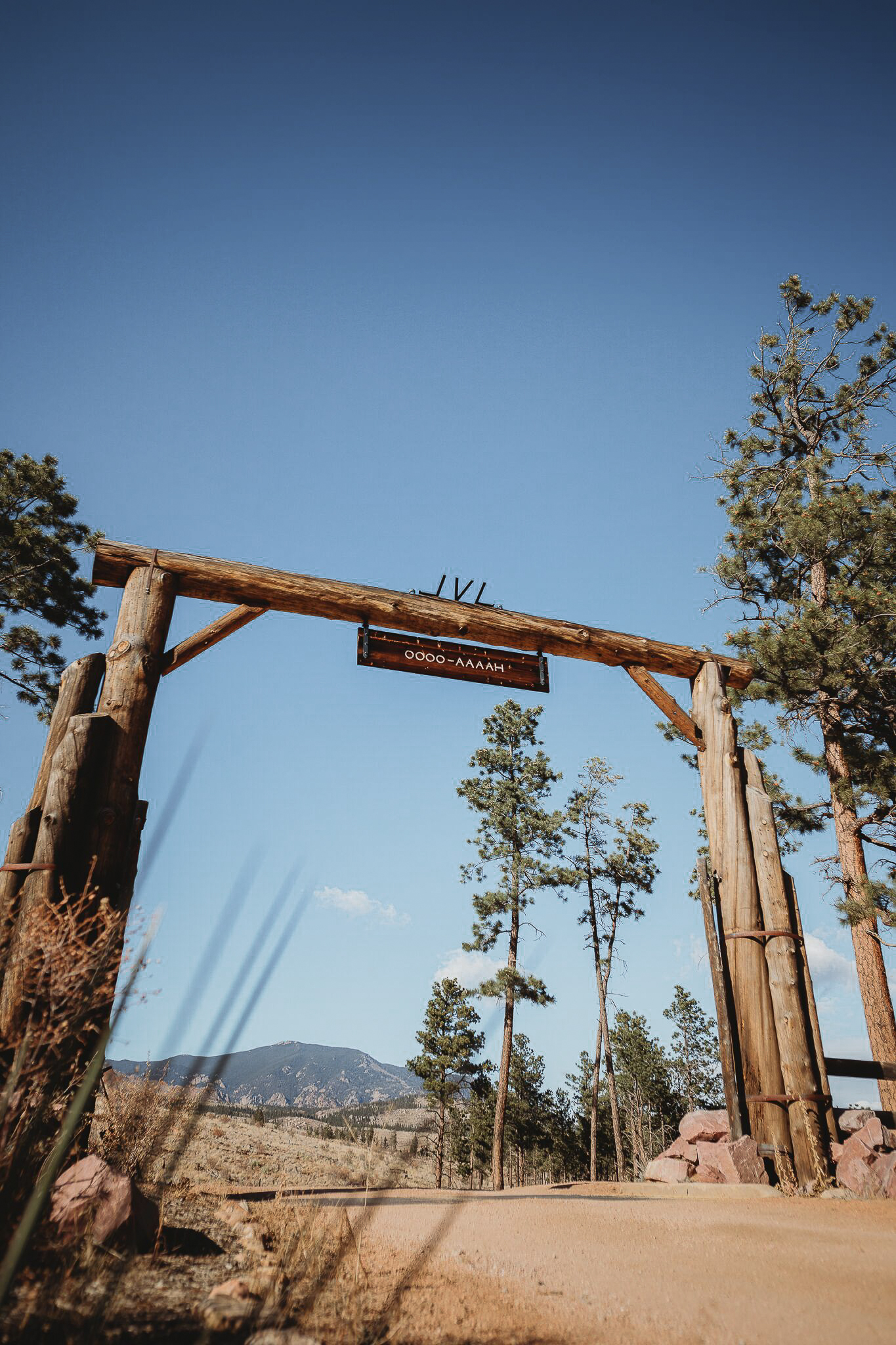 we laugh. we cry. we raise our hands. we get on our knees. we get sad. we get angry. we rejoice. we confess. we dance. we sing. we do the work. we let go. we get free.
gathering women who sit in the tension of feeling 'too much' and 'not enough'
Camp Well isn't just for one "type" of woman. Women join us from all seasons of life – married, single, working, young, leading, resting, empty nesting, raising kids, running businesses – you name it, you'll find it here. But they all have one thing in common, they are believing God has something more for them but they sit in the tension of feeling too much and not enough. 
This is why Camp Well exists – it is a space created so that we can quit pretending. We can have permission to grieve. We can rediscover who God is and who He says we are. And we can become free from the lies and fears holding us back from TRUE SOUL REST.
We do good hard soul work at Camp Well. We do it in the mountains. We do it over good conversations. We do it over amazing meals. And we don't do it alone. Some of us find JOY in His salvation again and some us find it for the very first time. It's then that we begin to leverage our beautiful and unique design as we co-labor with Christ in confidence instead of seeing ourselves, our wiring and our stories as liabilities to the Kingdom.
My heart needed Camp Well. There were a handful of places I've felt stuck that I no longer feel stuck. I think every woman should experience something like it. To be loved and seen in an atmosphere like that is so powerful. It gave my spirit the clarity and confidence I could not muster on my own.
Camp Well is a 6-month online experience + a 4 day in person retreat that brings us back to the simplicity of the gospel. Our workshops & small group sessions with counselors as well as outdoor experiences will be the catalyst for:
Restoring our soul through rest and confession
Reflecting on the lies and distractions holding us back
Reflecting on our stories, motivations, strengths and values as they align with how Christ designed us
Recommitting to our first love and greatest calling
Reclaiming community
Rejoicing in the Lord's authorship of it all, lots of laughs, late night chats and wine of course
Returning home ready for a revival of our soul
Camp Well is for the woman who needs a step away from the busy and find space to reflect and refocus. It's the perfect experience for:
The grieving soul who longs for rest.
The weary doer who need a break from burnout.
The overwhelmed dreamer who doesn't know where to start.
The dream-less wanderer who isn't sure what she's looking for.
The goal-driven achiever who is searching for her truest identity.
The inspired creator who wants to start a new project.
The undervalued leader who needs to be reminded of her "why."
The broken hearted who feels hopeless and alone
The isolated woman who has lost her own identity
The ambitious professional balancing career and personal goals.
The one who feels stuck because she feels afraid, overwhelmed, unqualified or not enough.
Over the years, Camp Well has transformed from a 4 day retreat to a 6 month experience. Our desire is that through this prework and postwork your heart and mind have time to process before you land in the valley in April. We strongly encourage you to keep a steady pace of 2 hours a month to work through the assignments. It will challenge you to sit still with the Lord and process some new things and some hard things and some fun things. We promise the investment is worth it.
FEBRUARY
Online content will help you begin to unpack lies and replace them with truth. We will also look at a biblical perspective of Enneagram.
MARCH
This month we will begin to identify turning points in our stories through Peaks & Valleys and identify our gifts with Strengths Finder 
APRIL : CAMP WELL
Before we get to Colorado we will identify our Spiritual Gifts as well as take inventory of areas of our life and assess what is and is not working.
MAY
 Post work content includes establishing practical rhythms of Rest and continuing to work on our values.
JUNE
We will consider what it looks like to live with a Mission Mentality as well as craft a Vision Statement for our lives.
JULY
Online content includes identifying our Next Right Steps and How to Create a Well Cell.
BONUS: GO&SEE COURSE
6 weeks of content to help you take an inventory of your spiritual & emotional health that will lead to LOVING GOD and LOVING OTHERS WELL. Content includes videos, pdfs and a podcast series.
Honestly, I loved that there was not a "100,000 followers" speaker for the first Camp Well. Every speaker was SO uniquely gifted and perfect for their topic. It reminded me over and over again that my platform doesn't have to be huge in the world's eyes to be valuable. I keep reminding myself of the phrase "obedience over outcome" over and over. Such good truths. (and the fact that the entire conference could have been put in an Anthropologie catalog)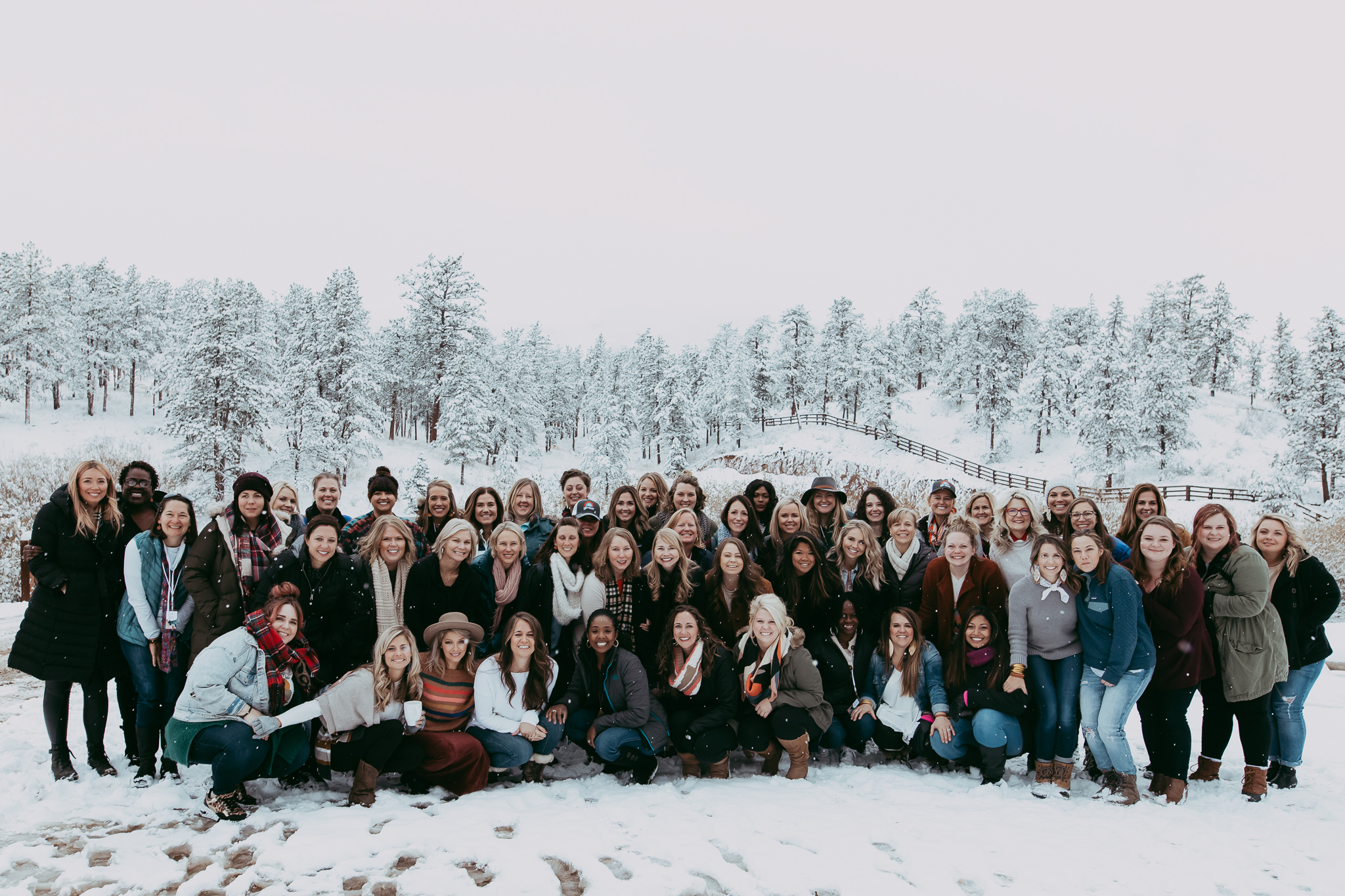 "Camp Well was birthed out of a desire to create a safe space where women could come as they are, shed fear, lies and distractions, dream again or for the very first time – to establish clarity, find freedom and choose obedience ALL while returning to their first Love and the powerful Truth of the gospel. My prayer is that you would leave more free than when when you cme. I am humbled and amazed at how many show up each time and say "I have no idea why I am here but the Lord just said to come" This woman comes in obedience with no idea why and I watch time and time again the Lord move in ways that have increased my faith"
God met me in the mountains this week. I haven't heard His voice in years. And not because of Him. But this week he spoke directly and personally to me. Because it's His kindness that leads us towards repentance. In His kindness, the Spirit revealed Himself and said, "hey, here I am. It's Me. I am still here. I see you and you are loved." I refuse to leave this place unchanged. How can I hope for and expect abundant life for my family and my children if I myself am not living it it? It is for FREEDOM that Christ has set us free. I want to live in that.
 schedule while at the ranch
We have curated an experienced team of "camp counselors" that will serve as dream defenders and cheerleaders as you sort through what has you stuck and point you to the freedom and clarity found in the gospel.  Below is a tentative schedule of what we will cover each day. We'll provide the space set against the backdrop of the beautiful Rocky Mountains; the perfect combination of western charm and hospitality. It's like camp for grown up. Come as you are, bring what you have – or bring nothing at all – and join our community of Dream Defenders. We're eager to cheer you on, pray you along and send you back home ready to walk in whatever God has for you more free than when you came.
Complimentary bus will leave Union Station in Denver at 9:30am
Beautiful 2 hour ride to Lost Valley Ranch
Arrive to the Ranch in time for lunch
Rest in cabin
3:00 Welcome session
5:30 Cocktail Reception
6:00 Dinner
Breakfast
8:30a – 12:00 Morning Sessions
1:00p – Afternoon Free Time & Horse Riding
6:30p – Dinner
8:30p – Fireside Chats
Sessions include:
Shedding distractions, fears and comparison
Begin to piece together how God equipped and prepared you for good works
Breakfast
8:30a – 12:00 Morning Sessions
1:00p – Afternoon Sessions
3:00p – Free Time
6:30p – Dinner
8:00p – Evening Session
9:00p – Fireside Chats
Sessions include:
Continue piecing together values, strengths and what motivates us
Dreaming Well
Breakfast
9:00a – Morning Sessions & Goodbyes
12:00p – Lunch
1:00p – Transportation heads out
WHAT YOUR INVESTMENT INCLUDES:
3 months of online content PRIOR to arriving April 18-21.
3 months of online content AFTER your time at the Ranch
Meals – All meals and cocktails
Transportation from Union Station Denver to Lost Valley Ranch leaving at 9:30am April 18 and back to Denver Airport on April 21 by 4:00pm.
Lodging – registration includes a twin bed  / up to 4 people may be in a shared cabin / cabins are 1, 2 and 3 bedrooms
Horseback riding and other outdoor experiences
Sessions – Full access to workshops and fireside chats
Community – you will leave with a new community of friends and dream defenders
Gifts from our amazing brand partners
Freedom Portraits taken by our camp photographer
Surprise upon surprise – we promise it will be an experience like no other
WHAT IT DOES NOT INCLUDE:
Campers can either drive straight to Lost Valley Ranch or fly into Denver. Once you arrive to Denver you will take a train directly from the airport to Union Station where our complimentary bus will be ready to drive all campers to Lost Valley Ranch. You must arrange travel in order to have you at Union Station no later than 9:15am on April 18. The train ride is 30 minutes to Union Station from the airport so please account for deplaning, gathering luggage, waiting for the train and train travel. When booking your return flight, you will arrive BACK at Denver airport no later than 4:00 pm on April 21.
If it is possible with your schedule we do recommend arriving to Denver a day early to get acclimated to the altitude and just rest before heading to the ranch. We will be sharing a suggested host hotel near Union Station in our private online community group.
Camp Well begins at 11:30am April 18th (bus leaving Denver Union Station at 9:30am) & ends at 1:00pm April 21st
SPACE IS LIMITED TO 42 CAMPERS
FULL PAYMENT & PAYMENT PLAN AVAILABLE
Below are some resources that will help you decide as you pray and process.
aka: questions you may still have
When should I book my flight to arrive?
Campers can either drive straight to Lost Valley Ranch or fly into Denver.
If you drive to Lost Valley, please arrive by 11:45 on April 18th.
If you fly, please make sure to be at Union Station Denver by 9:30am where a complimentary bus will be ready to drive all campers to Lost Valley Ranch. You must arrange travel in order to have you at Union Station no later than 9:30am on April 18th. The train ride is 30 minutes to Union Station so please account for deplaning, gathering luggage, waiting for the train and train travel.
You will arrive BACK at Denver airport by 4:00pm on April 21nd, so book your return flight accordingly.
If you CAN arrive a day early to Denver we highly recommend it. This gives your body a night to adjust and rest before heading to the ranch the next morning. Connect with fellow campers on our Facebook Group to share a room! 
When does the online content begin?
The online content portion of our NEW Camp Well experience will begin February 1st. Each month there will be about 1-2 hours of video/ homework to do.
Is there a Host Hotel for the night before?
Yes, all host hotel information will be sent to you via email in March. It will also be shared in our private facebook group so you can coordinate with other campers if you would like to find a roommate.
What if I can't be in Denver by 9:30am on April 18th?
Email us and let us know so we can try and coordinate for you.
What if I don't have a dream?
You would not believe how many women come to Camp Well without one. Many say they have even forgotten how to dream. Camp Well is the perfect space to reflect and refocus and open your hands to what God wants to show you! This time is for way MORE than dreaming – for most people its a time of rest and healing. any woman who wants to find clarity and freedom and walk in obedience to live life or do work with great purpose, using the unique gifts and talents that God has given her.
Are we doing any difficult hikes or physical activities?
There will be a horseback ride that we encourage everyone to go on. We are no super athletes so we are not expecting anyone else to be:) If you are concerned you may not be able to participate, feel free to email us with concerns. Also, if you do register and have any limitations regarding stairs and hills, please let us know so that we can select your cabin location accordingly.
Do I have to be a Christian to attend?
You do not need to be a Christian to attend. But we will be honest and forthcoming as to what to expect. The foundation of our event is faith based reflecting our trust in Jesus Christ. We will be talking about God and how He is the author of our story, dreams and giftedness as well as praying at different times throughout. We desire everyone to come as they are.
What do I need to wear?
We are adament everyone feels comfortable. There is no dress code and we won't be having any fancy dinners. We want you to dress comfy. Since this is a ranch, if you have boots, its the time to dust them off. But boots aren't required, just comfy shoes as we will be outdoors at times. We will be outside in the evenings so dress accordingly.
Are we camping out?
Although we think glamping is fun, we will not be camping out. We will be laying our heads each night on comfy beds at Lost Valley – it is a 4-diamond ranch with impeccable hospitality. We LOVE the idea of channeling our summer camp days and spreading the this laid back adventurous theme through our experience.
Can I bring my kids or family?
We desire this time away is focused solely on you, so we strongly encourage you to make arrangements for your children to stay back at home with family or friends. This time is for you to focus on you, enjoy late night chats and spend some much needed time alone with the Lord.
How do I find a roommate?
Some of you will come by yourself and some of you will come with friends! If you come by yourself we prayerfully place you in a room with 1-3 other women, each woman having their own twin bed. We have seen sweet friendships birthed every time!
If you still have questions about whether Camp Well is right for you, we would love to chat!
BRAND & SPONSOR PARTNERSHIPS
If you would like to join us as a Brand Sponsor for Camp Well, shoot us an email!