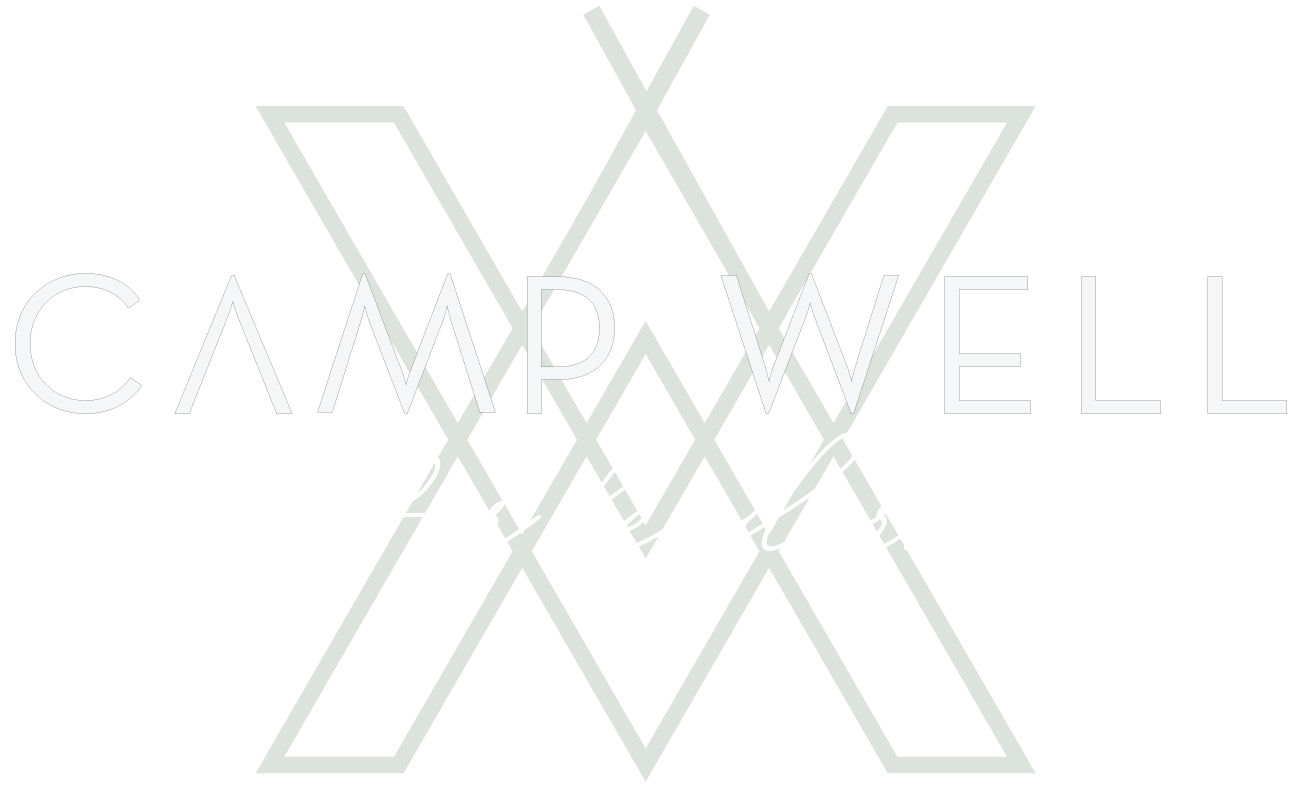 a soul-care retreat that restores healing and wholeness by remembering who God is and who He says we are
FEBRUARY 6-9, 2023 . GATHERING OAKS in WACO TEXAS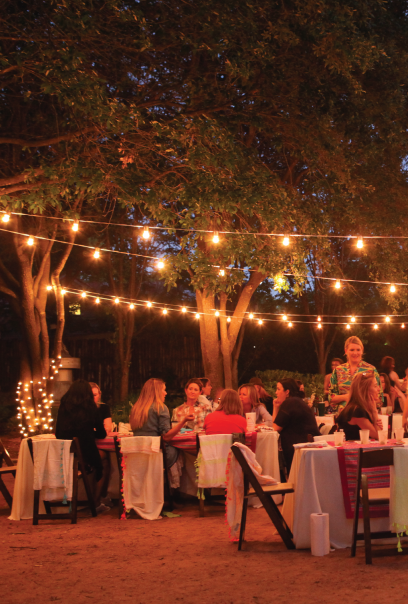 we laugh. we cry. we raise our hands. we get on our knees. we get sad. we get angry. we rejoice. we confess. we dance. we sing. we do the work. we let go. we get free.
gathering leaders who sit in the tension of feeling "too much" and "not enough"
Camp Well isn't just for one "type" of leader. We are introverted, extroverted, driven, quiet, up front, behind the scenes, joyful, grieving, overwhelmed, energized, restless and burned out. We are volunteers, on staff, married to staff and leading behind the scenes. We are navigating all seasons of life – single, married, young, wise, resting, empty nesting, raising kids, discipling the next generation. But we all have one thing in common, we believe there is freedom to be found from sitting in the tension of feeling too much and not enough. 
This is why Camp Well exists – it is a space created so that we can quit pretending. We can have permission to grieve. We can rediscover who God is and who He says we are. And we can become free from the lies and fears holding us back from TRUE SOUL REST.
"Those who lead because they know they are loved, lead differently. Their leadership is life-giving instead of value-grabbing. They lead to inspire greatness in others, not to convince others – or themselves – of their worth."
  We do good hard soul work at Camp Well. We will unpack the things holding us back from union with Jesus, repack what is true about who God is and who He says we are and walk out on the other side choosing faithful obedience together in biblical community. We do it over tables. We do it over amazing meals. We don't do it alone. Some of us find JOY in His salvation again and some of us find it for the very first time. It's then that we begin to leverage our beautiful and unique design as we co-labor with Christ in confidence instead of seeing our emotions, our stories and ourselves as liabilities to the Kingdom. 
"My heart needed Camp Well. There were a handful of places I've felt stuck that I no longer feel stuck. I think every woman should experience something like it. To be loved and seen in an atmosphere like that is so powerful. It gave my spirit the clarity and confidence I could not muster on my own."
 (Over the years, Camp Well has transformed from a 4 day retreat to a 6 month experience. Our desire is that through this prework and postwork your heart and mind have time to process before you land in Texas. We encourage about 30 min a week to work through the assignments. It is time to sit with the Lord and process some new things, some hard things and some fun things. We promise the investment of your time will be worth it.
MODULE ONE
Online content will help you begin to unpack lies and replace them with truth. We will also look at a the Enneagram through a gospel lens.
MODULE TWO
This month we will begin to identify turning points in our stories through Peaks & Valleys and identify our gifts with Strengths Finder 
FEBRUARY : CAMP WELL
Before we get to Waco we will take inventory of four areas of our life and assess what is and is not working. 
MODULE FOUR
 Post work content includes establishing practical rhythms of Rest and continuing to work on our values.
GO&SEE COURSE
6 weeks of content over two months to help you take an inventory of your spiritual & emotional health that will lead to LOVING GOD and LOVING OTHERS WELL. Content includes videos, pdfs and a podcast series.
Camp Well is a 6-month online experience + a 4 day in person retreat in Waco that brings us back to the simplicity of the gospel. Our workshops & small group sessions with table leaders that will be the catalyst for:
Restoring our soul through rest and confession
Reflecting on the lies and distractions holding us back
Reflecting on our stories, motivations, strengths and values as they align with how Christ designed us
Recommitting to our first love and greatest calling
Reclaiming community
Rejoicing in the Lord's authorship of it all, lots of laughs, late night chats and wine of course
Returning home ready for a revival of our soul
Rest from pouring out 
Camp Well is for the leader in faith-focused spaces (church, ministry, business, non-profit) who needs to step away from the expectations and the busy to  find margin to hear from the Lord. It's the perfect experience for:
The weary doer who needs rest.
The wounded heart who wants to find healing.

The lonely friend who longs for true community.
The burned out flame who longs to be re-ignited
The overwhelmed dreamer who doesn't know where to start.
The dream-less wanderer who isn't sure what she's looking for.
The goal-driven achiever who is searching for her truest identity.
The undervalued leader who needs to be reminded of her "why."
The broken story who is in bondage of shame.
The isolated woman who has lost her own identity.
The one who feels stuck because she feels afraid, overwhelmed, unqualified or not enough.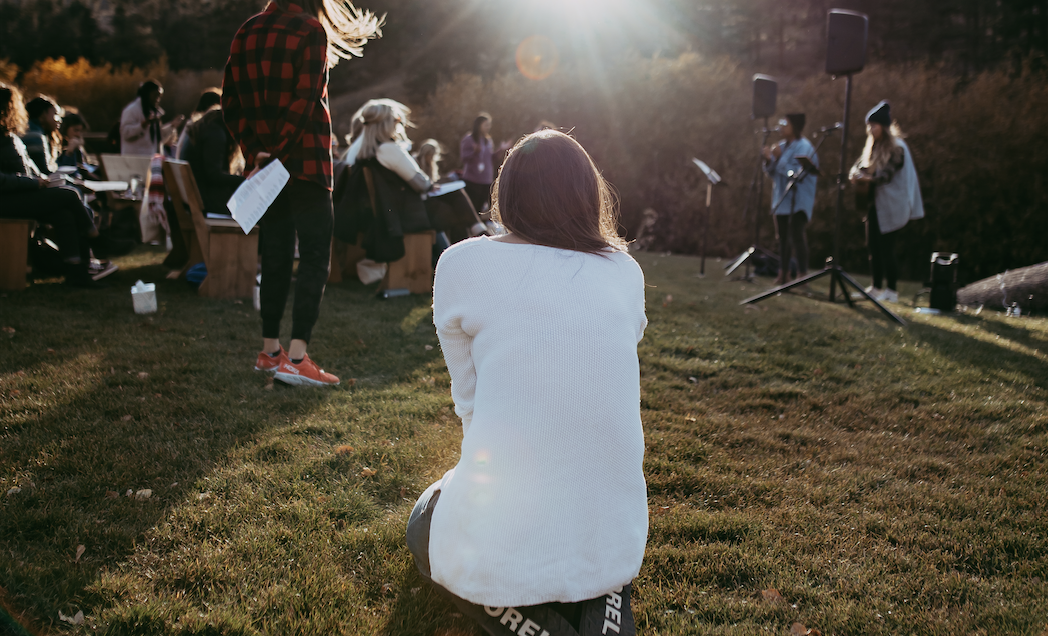 founder of The Well Summit
"I long to cultivate experiences that bring healing and wholeness to communities from the outside in. I believe that when our individual souls are at rest we have greater impact in the communities we lead. Camp Well is designed to be a safe space where women can come as they are, shed fear, lies and distractions, grieve and rejoice.  This specific session of Camp Well for ministry leaders was birthed out of my own long season of pain and loss inside ministry. I found myself weary, wounded and wandering and desperately needing to return to these rhythms of unpacking and repacking – it was then that rest returned to my soul. My hope and prayer is that your soul finds rest too so that together, in community, we don't grow weary."
"I haven't heard the Lord's voice in years. And not because of Him. But this week he spoke directly and personally to me. Because it's His kindness that leads us towards repentance. In His kindness, the Spirit revealed Himself and said, "hey, here I am. It's Me. I am still here. I see you and you are loved." I refuse to leave this place unchanged. How can I hope for and expect abundant life for my family and my children if I myself am not living it it? It is for FREEDOM that Christ has set us free. I want to live in that."
 schedule while in waco
We have curated an experienced team of guides that will serve as roof rippers, freedom fighters and dream defenders as you sort through what has you stuck and point you to the freedom and clarity found in the gospel.  Below is a tentative schedule of what we will cover each day. It's like camp for grown ups. Come as you are, bring what you have – or bring nothing at all – and join our community of Dream Defenders. We're eager to cheer you on, pray you along and send you back home ready to walk in whatever God has for you more free than when you came.
2:00 – Arrive at Gathering Oaksfor check-in
2:30 – Welcome Session
3:00 – First session
5:30 – Reception
6:00 – Dinner
Breakfast
8:30a – 12:00 Morning Sessions
1:00p – Afternoon Free Time in town
6:30p – Dinner
8:30p – Fireside Chats
Breakfast
8:30a – 12:00 Morning Sessions
1:00p – Afternoon Sessions
3:00p – Time of Prayer & Rest
6:30p – Dinner
8:00p – Evening Session
9:00p – Fireside Chats
Breakfast
9:00a – Morning Sessions & Goodbyes
12:00p – Lunch
1:00p – Head out
316 Canyon Oaks Rd, Crawford, TX 76638
WHAT YOUR INVESTMENT INCLUDES:
3 months of online content PRIOR to arriving
3 months of online content AFTER your time in Waco
Meals – All meals and snacks (except lunch on day 2)
Lodging – registration includes a shared bed or twin bed
Sessions – Full access to workshops
Community – you will leave with a new community of friends and dream defenders
Gifts from our amazing brand partners
Freedom Portraits taken by our camp photographer
WHAT IT DOES NOT INCLUDE:
Campers can either drive straight to Gathering Oaks or fly into Dallas or Austin and drive to Gathering Oaks. We will end at 1:00pm on Thursday.
Distance to Austin Airport : 1 hour 45 min
Distance to Dallas Love Field DAL : 2 hours 10 min
Distance to DFW Airport : 2 hours 10 min
for february 6th-9th, 2023
Camp Well begins at 12:00pm February 6th & ends at 1:00pm February 9th.
SPACE IS LIMITED TO 34 CAMPERS
We are currently full for Camp Well for Leaders. BUT, depending on the number of people we gather on the waitlist – we may open up 6 more spots. We will let you know if those spots become available.
Scroll down to FAQs to review our cancellation policy.
Below are some resources that will help you decide as you pray and process.
aka: questions you may still have
When should I book my flight to arrive?
Campers can either drive Gathering Oaks or fly into Austin or Dallas.
If you drive to Gathering Oaks, please arrive by 12:45 on Feburary 6th.
We will end our time together at 1:00pm on Februrary 9th.
When does the online content begin?
The online content portion of our Camp Well experience will begin December 1st. Each month there will be about 1-2 hours of video/ homework to do.
What if I can't be in Waco by 12:45 on February 6th?
Email us and let us know so we can try and coordinate for you.
How do I find a roommate?
Some of you will come by yourself and some of you will come with friends! If you come by yourself we prayerfully place you in a room with 1-3 other women. This is a great chance to come with a friend. You will share a KING bed (that you can share with your friend) or a single twin.
If you would like to upgrade to your own FULL bed you can do that as well at checkout. As of 11/16/22, this option is SOLD OUT.
You will let us know your roommate or bedmate in the intake form after you register. We will match you up based on your bed choice (twin or sharing a bed).
What do I need to wear?
We are adamant everyone feels comfortable. There is no dress code and we won't be having any fancy dinners.  We want you to dress comfy. We WILL have 2 different times where we will be doing Freedom Portrait sessions. These might be times you want to wear a favorite outfit. We will be outside in the evenings so dress accordingly.
Can I bring my kids or family?
We desire this time away is focused solely on you, so we strongly encourage you to make arrangements for your children to stay back at home with family or friends. This time is for you to focus on you, enjoy late night chats and spend some much needed time alone with the Lord.
What is your cancellation policy?
If cancelled:
by November 1st – 90% of your fee is refundable
after November 2nd – 50% of your fee is refundable
after December 1st – 25% of your fee is refundable
After December 15th we can no longer offer refunds
We can transfer your registration to another camper that you find to replace you. (You will be refunded 90% of your registration.)
We cannot transfer your registration to a later Camp Well session.
So much goes into this 6 month program so we thank you for you understanding these policies. 
If you still have questions about whether Camp Well is right for you, we would love to chat!