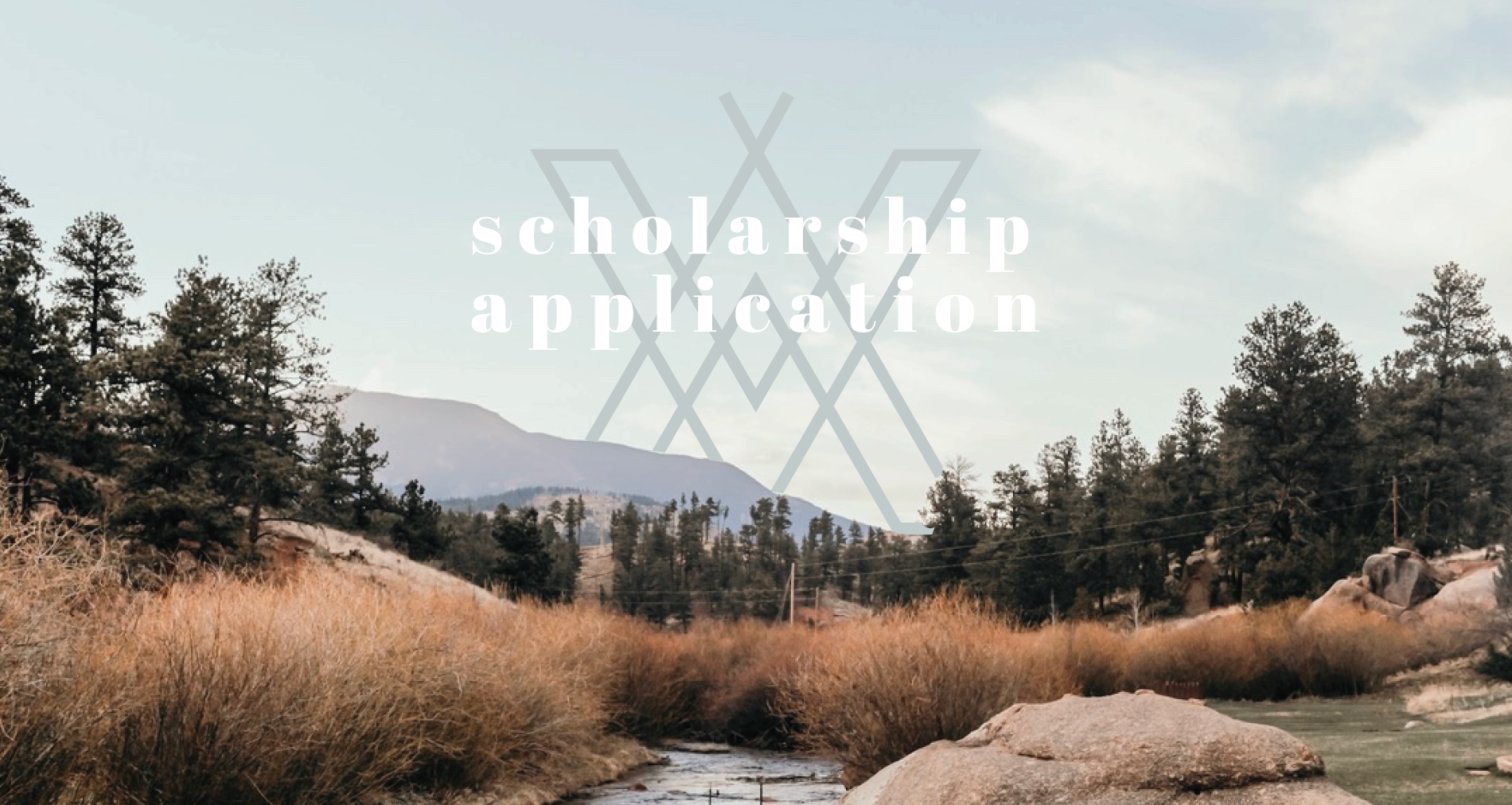 SCHOLARSHIPS
We are excited to be offering two scholarships for the Fall session of Camp Well 2019. Please read the details below carefully before you apply! We will be prayerfully considering all applicants.
TWO SCHOLARSHIPS WILL BE AWARDED FOR FALL 2019
Fall 2019 Application Deadline:
June 29th

Recipients will be announced July 1st
// What the scholarship will cover //
The Camp Well scholarship will provide $1,500 towards the registration fee (total registration fee is $2,147). This includes lodging, meals, all sessions, and a complimentary bus from Union Station to Lost Valley Ranch.
// What you will provide //
Scholarship recipients will be responsible for their travel to/from Denver, CO along with the remaining balance of the registration fee not covered by the $1500 scholarship which amounts to $647. Scholarship recipients must be at Denver's Union Station by 1:00 pm on Monday, October 21st.
How do I know for sure I am registered?
The 2 recipients of the scholarships will be sent two separate emails. One will announce the recipients, the second email will include link for you to register all of your information and will include a confirmation email upon receipt.
If I am not awarded a scholarship, will I be able to receive one later?
If you are not one of the recipients, you will be put on a waiting list. If someone cancels or cannot fulfill their payment obligation by the due date, we will reconsider people on the waiting list.
Can I apply for a scholarship if I have attended Camp Well before?
All scholarships are reserved for new campers at this time.
How do you decide who receives a scholarship?
We have a core team that will read through the applications and prayerfully consider based on need who to give the application to.
It doesn't matter if you are already living the dream or still dreaming up the dream Camp Well is an experience for you. The team does an incredible job creating a personalized environment for your soul to breathe while filling you up with inspiration, strategy and challenging goodness to marinate on for months to come. You will leave with vision, clarity and a restfulness about your heart that perhaps you haven't felt in a long time.

Carey Bailey
My heart needed Camp Well. There were a handful of places I've felt stuck that I no longer feel stuck. I think every woman should experience something like it. To be loved and seen in an atmosphere like that is so powerful. It gave my spirit the clarity and confidence I could not muster on my own.

Camp Well