A WELL SUMMIT + OCEAN COLLABORATION
If you've got an idea for a business or are an existing business looking to become more sustainable or seeking to launch a new product or service —this biblical business training program is for you.
01
Have an idea…no matter how small or crazy it might seem – no matter where you are in the process
02
Be willing to dream, question, shape, and fine-tune that idea and consider where it might take you
03
Be willing to share that idea with others in a supportive, collaborative & welcoming environment.
cohorts begin the week of February 7th
The Well Summit is partnering with OCEAN Programs to bring BIBLICAL & PRACTICAL training and support to the women small business owners.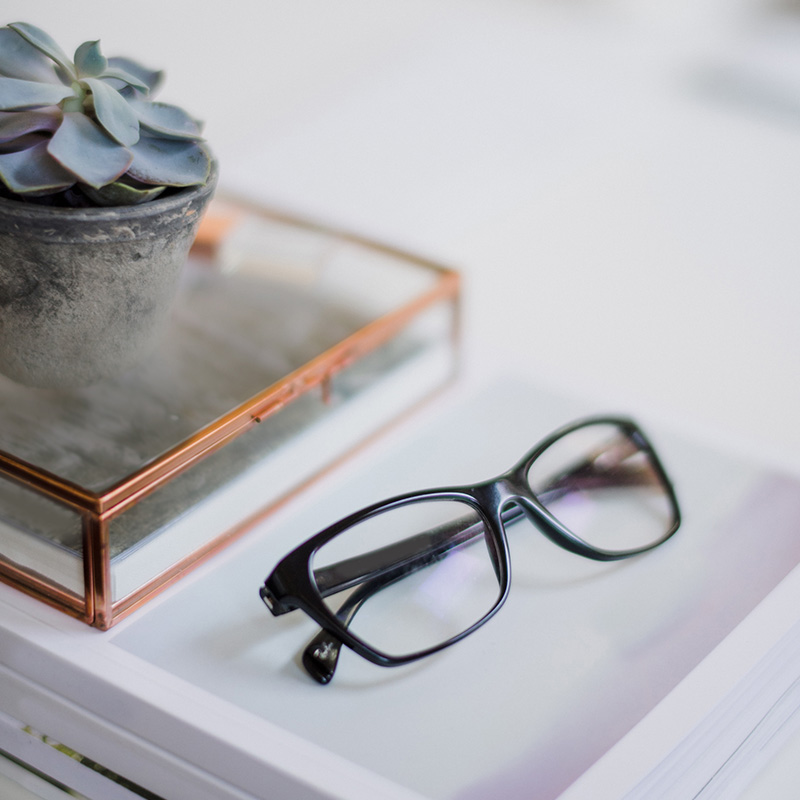 OCEAN PROGRAMS believes that the creation of thriving small businesses is vital to the growth and health of our communities. This cohort program will address 2 of the top three reasons that many small businesses fail: lack of business acumen and founder isolation. Well Summit Mentors will lead four separate cohorts through the OCEAN Genesis Entrepreneur Training. There are three core objectives during the program:
● To equip early-stage entrepreneurs with business skills and resources needed to launch a business.
● To anchor entrepreneurs in Biblical principles and tools for life and business leadership.
● To connect entrepreneurs with a community of peers and coaches for encouragement and accountability.
"The master said, 'Well done, my good and faithful servant. You have been faithful in handling this small amount, so now I will give you many more responsibilities. Let's celebrate together!'
Matthew 25:23
WHAT IS INCLUDED?
The program takes place over 9 weeks. Each week you will gather online for 1.5hr with other women in your cohort. You will walk through a combination of online content, facilitator and peer feedback, live digital sessions and an optional in-person event at the end of the eight weeks. Each cohort is facilitated by a Camp Well alumni who will be learning right alongside of you and encouraging you along the way!
WHAT WILL I LEARN?
Below is a high level overview of the modules you will be walking through over the course of 9-weeks within a peer group of 12-15 other women.
MODULE 1
Called to Create : Community Connection, The Truth behind WHY we work, discover YOUR Why
MODULE 2
Your Customer & The Problem : Jesus the Builder, The OCEAN Business Model, assessing your customer's problem
MODULE 3
Solutions & Value : Identify your resources, refine your benefits, craft your unique message and pitch
MODULE 4
Channels & Marketing : Marketing, Selling, Channels, Startup Costs & Pitch your idea
MODULE 5
Financial Capital : Growing your Spiritual Captial, understanding costs & cash flow, calcuating budget 
MODULE 6
People & Systems : Rhythms, Business Structures, Accounting and Key Metrics
MODULE 7
Funding & Moving Forward : Leadership Model, Smart Goals and Action Plans, Funding your Venture
MODULE 8
Go-to Market & Operations : Increase capacity, market plan, operations & THE BIG PITCH
OPTIONAL IN-PERSON EXPERIENCE APRIL 1st - APRIL 2nd
You will have the option when you register to ALSO add the IN-PERSON EXPERIENCE in Northwest Arkansas April 1st – April 2nd. Join other women who are in simultaneous LAUNCH WELL cohorts for an evening reception on Friday night and an all day workshop including speakers and one-on-ones on Saturday!
Towards the end of your 9 week cohort,  you can opt-in to join other women going through the same content in person in Northwest Arkansas for an evening and full day in person gathering. We will have a reception the evening you arrive to meet one another and the following day hear from local business owners and have the chance to get your questions answered in one-on-one mini sessions. Home of Onyx Coffee, the renowned  Crystal Bridges Museum and the beautiful Ozark Mountains, Northwest Arkansas has been ranked the top 5 places to live in the country for the last 5 years. We call it a "hidden gem". It's worth making a girls weekend of it!
Travel and lodging are not included. Once you register for the in person experience we will send you details about travel and room block information. This is going to be SO MUCH FUN! – Crystal Bridges Photo by Timothy Hursley
WHAT IS THE INVESTMENT?
There are two price options. One is for the 9-week cohort which includes groups no larger than 15 people. The second option includes the 9-week cohort PLUS the in-person experience in Northwest Arkansas. Both have payment plan options.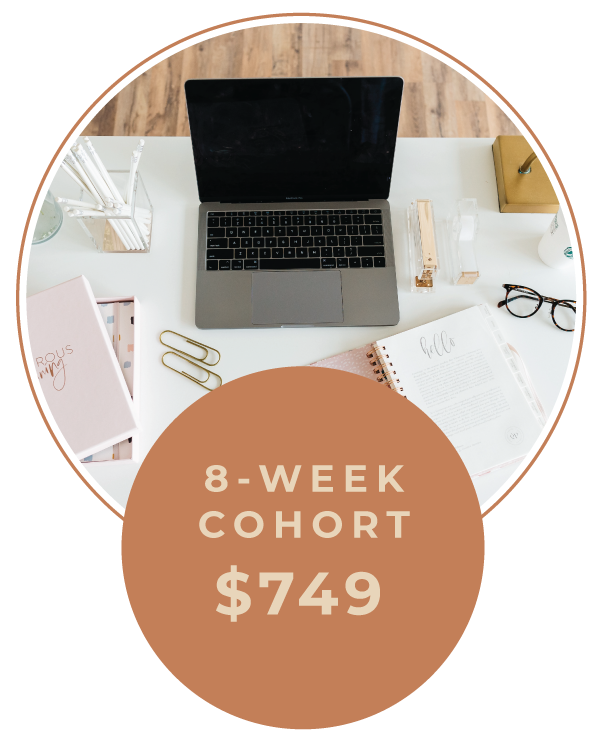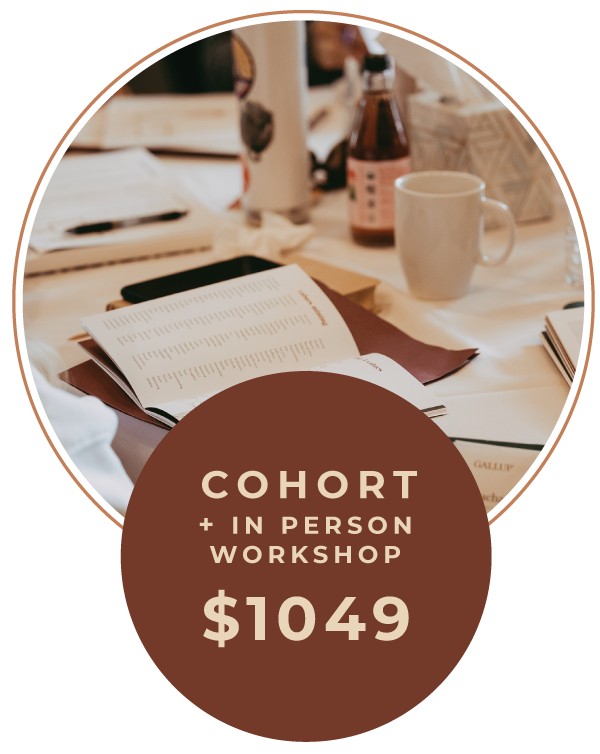 HOW DO I REGISTER?
The next step in registering is to SELECT what day and time works best for you. Once we reach capacity in each group, that time slot will be sold out. You will have the option at checkout to select pay in full, a payment plan and the in-person experience in Northwest Arkansas April 1st – 2nd.
click the time below that works best for you
have a question before you register?
We are hanging out in the office this week ready to respond!