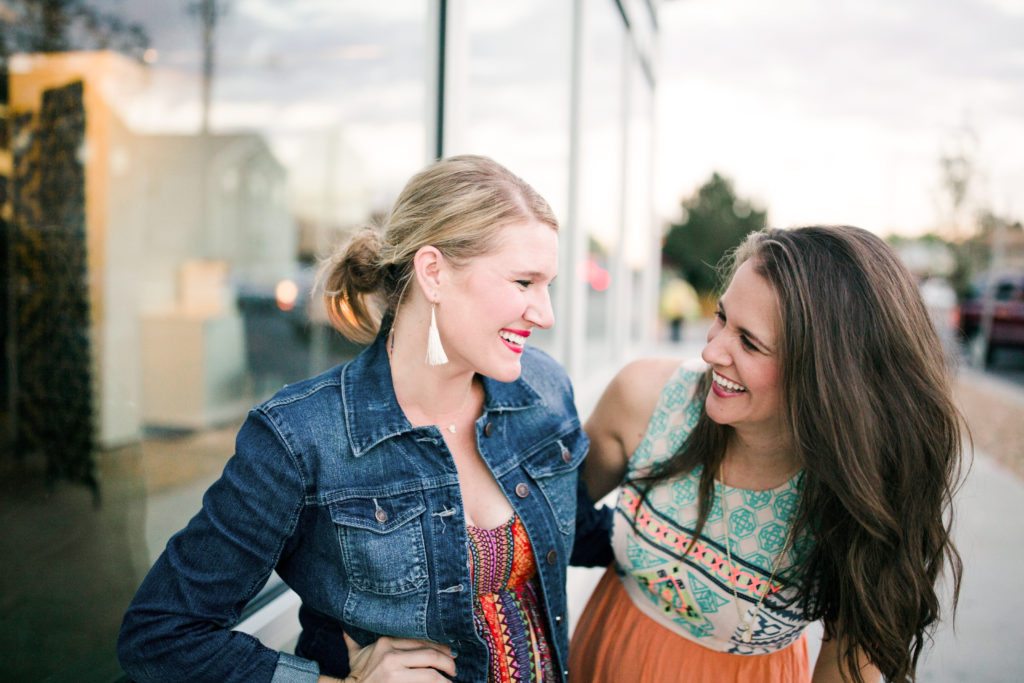 The Well Summit is a collection of gatherings, events and experiences hosted by The Well Studio. We are passionate about gathering women….dreamers, doers and entrepreneurs. Crazy awesome things happen when women gather. We believe that women are at their best when they are celebrating one another.
"MORE OF THE STORY…"
Hello! We are Jenn & Kelly. In 2012, we realized we shared a burden for women entrepreneurs who love Jesus. Women with unique God-given gifts in hand, faithfully navigating God's calling, no matter the challenge. We realized that "this community" needed community. We cast our vision on a conference, which we affectionately named The Well Summit. Something magical and inspired happens when women gather together, and we want to foster that.
So, we purchased the domain and started working on the details.
We felt God calling us to build community first. So we switched our focus to simply gathering a tribe of dreamers, doers and entrepreneurs – and The Well Studio was born in January 2013. Our mission is to encourage and inspire women in our generation. Our own experience and struggles in building this community was poured into our devotional, 31 Days of Prayer for the Dreamer and the Doer.
Now we are listening. Listening to weary dreamers and doers running the race, desiring for God to lead.
We are hosting Book Bashes around the country in celebration of 31 Days of Prayer. So far, we have celebrated together in Austin, Dallas, Los Angeles, Nashville, and Denver!
We host an annual one-day summit geared towards college girls called, Kinship.
In September 2016 we hosted our first Camp Well Retreat in Denver, and are now planning for our Spring 2017 retreat in Frederickburg, TX.
We would love to hear from you! Would you like to help facilitate a book bash or Well Summit event in your community? If so, shoot us an email!
xoxo, Jenn + Kelly